CAROLINA TIGER RESCUE
In order to challenge Lola kinkajou and keep her mentally active we create enrichment items that require her to figure out how to solve a puzzle. Here she's trying to figure out how to get the piece of grape out from between the two PVC caps hanging on a sink water supply pipe.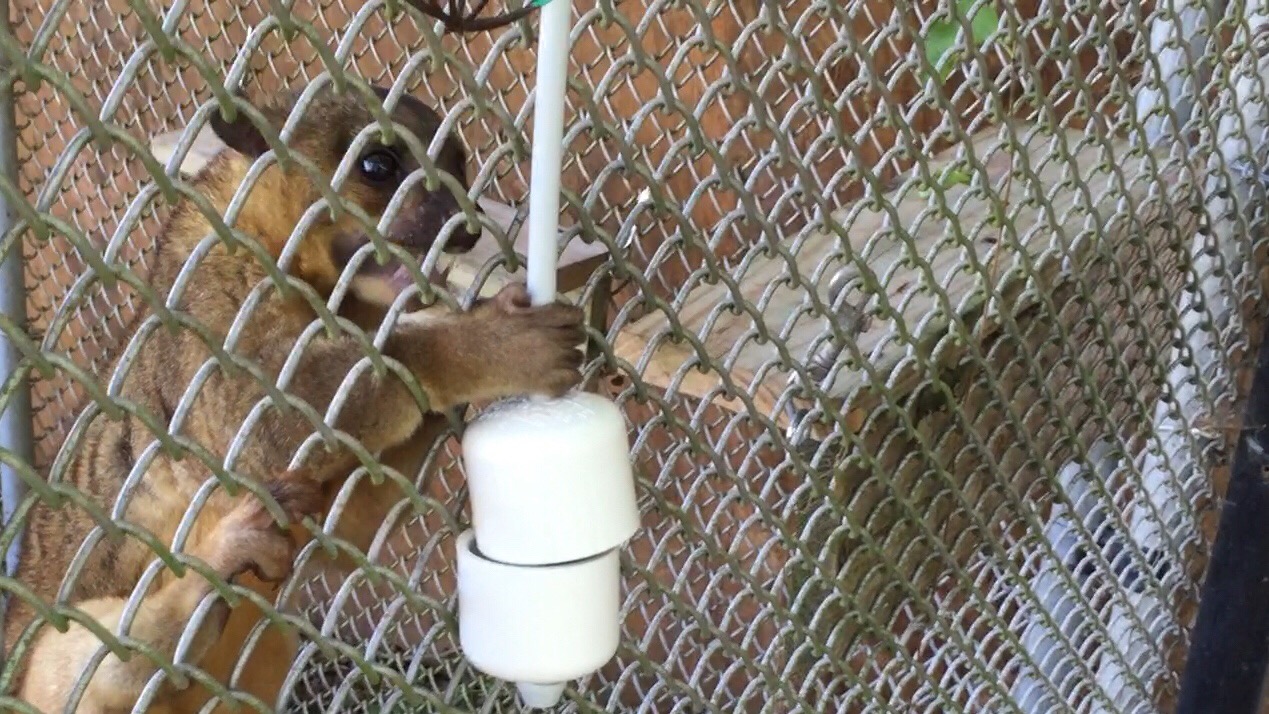 Maybe it's easier from upside down.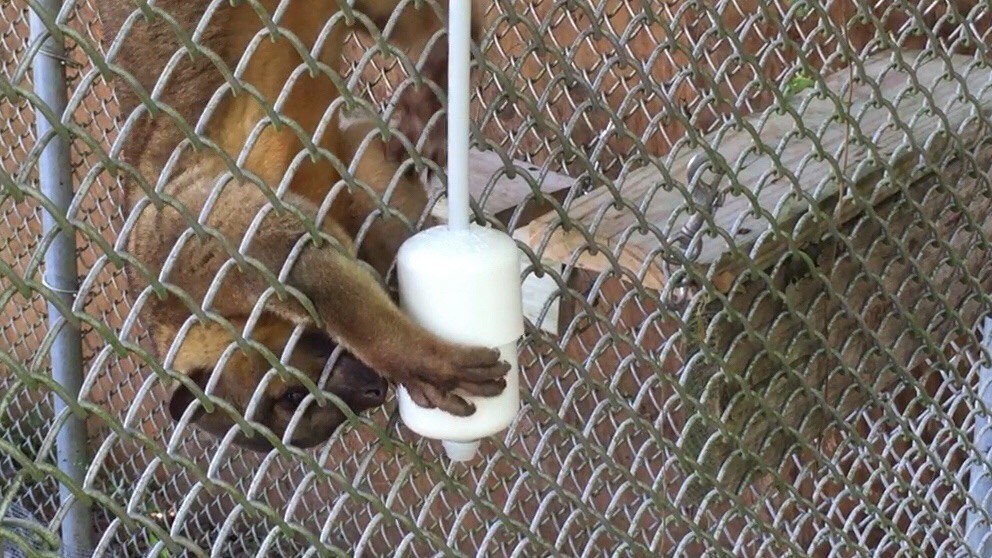 All Images and Videos © Merle Braley