Rescued sheep at Piedmont Farm Animal Refuge.
These black and white images originated from video clips of the animals at the refuge.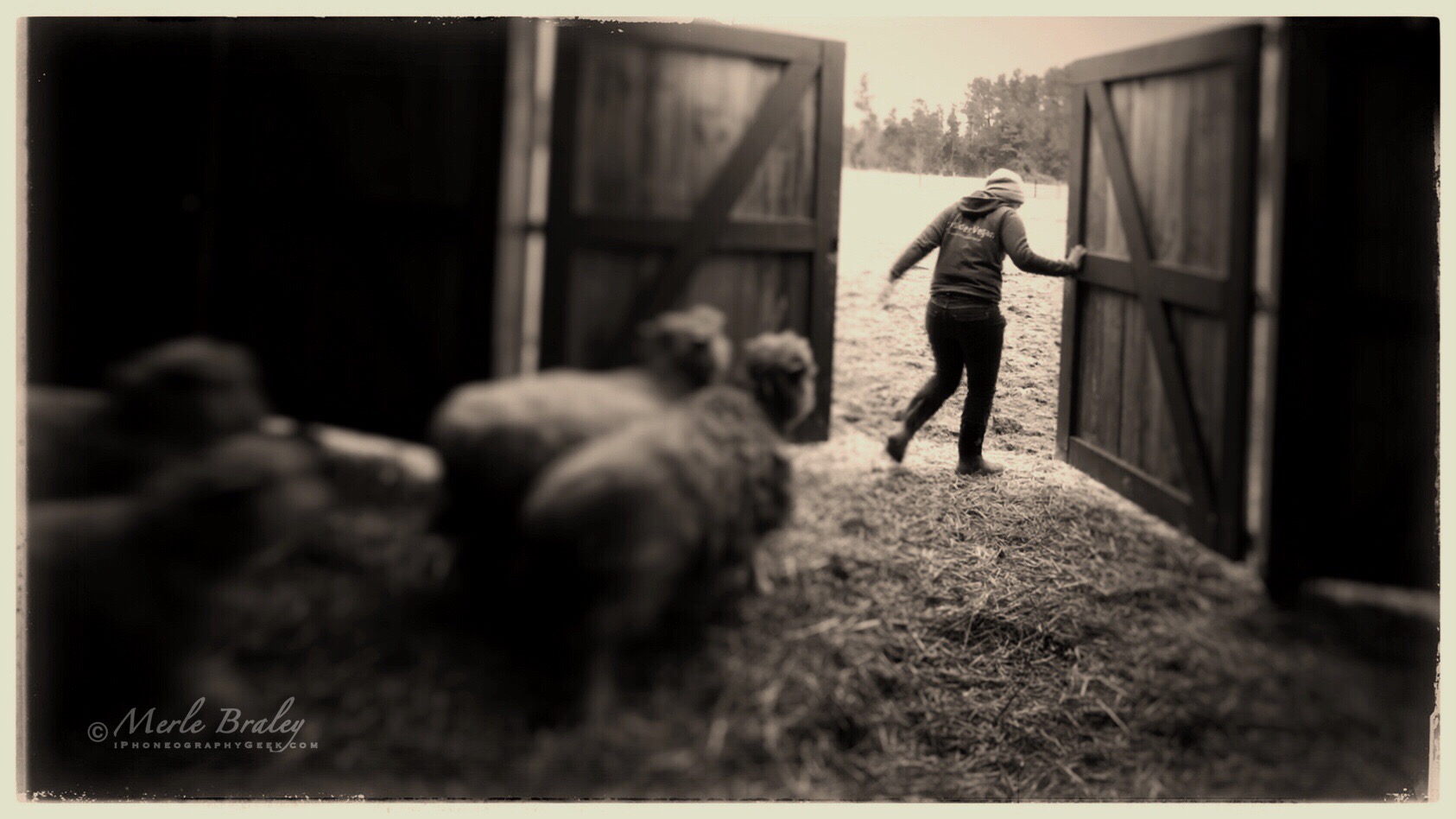 Founder and Shelter Manager Lenore Braford opening the barn door to let the sheep out for the day.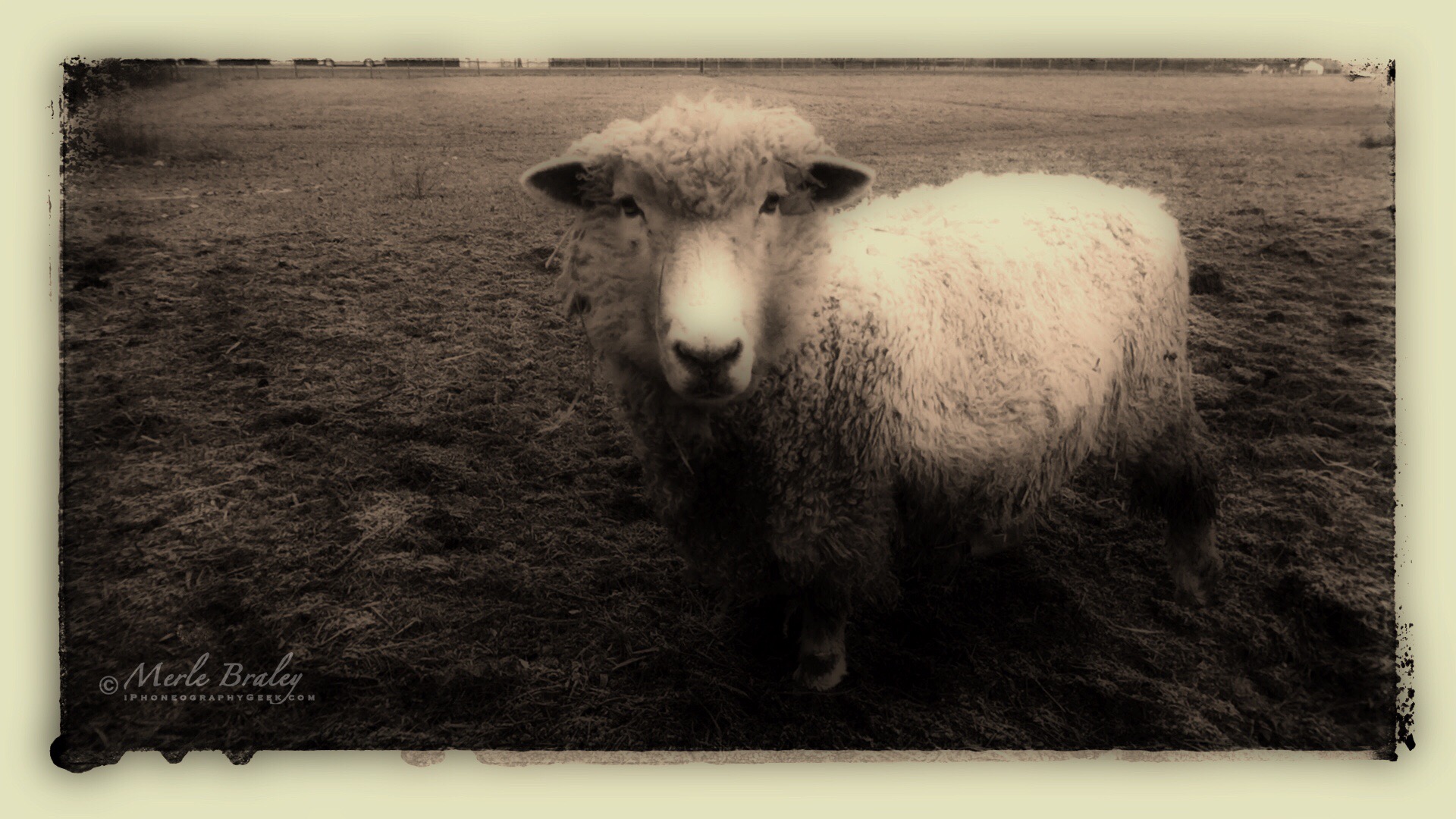 The sheep have names but I didn't catch this one's name.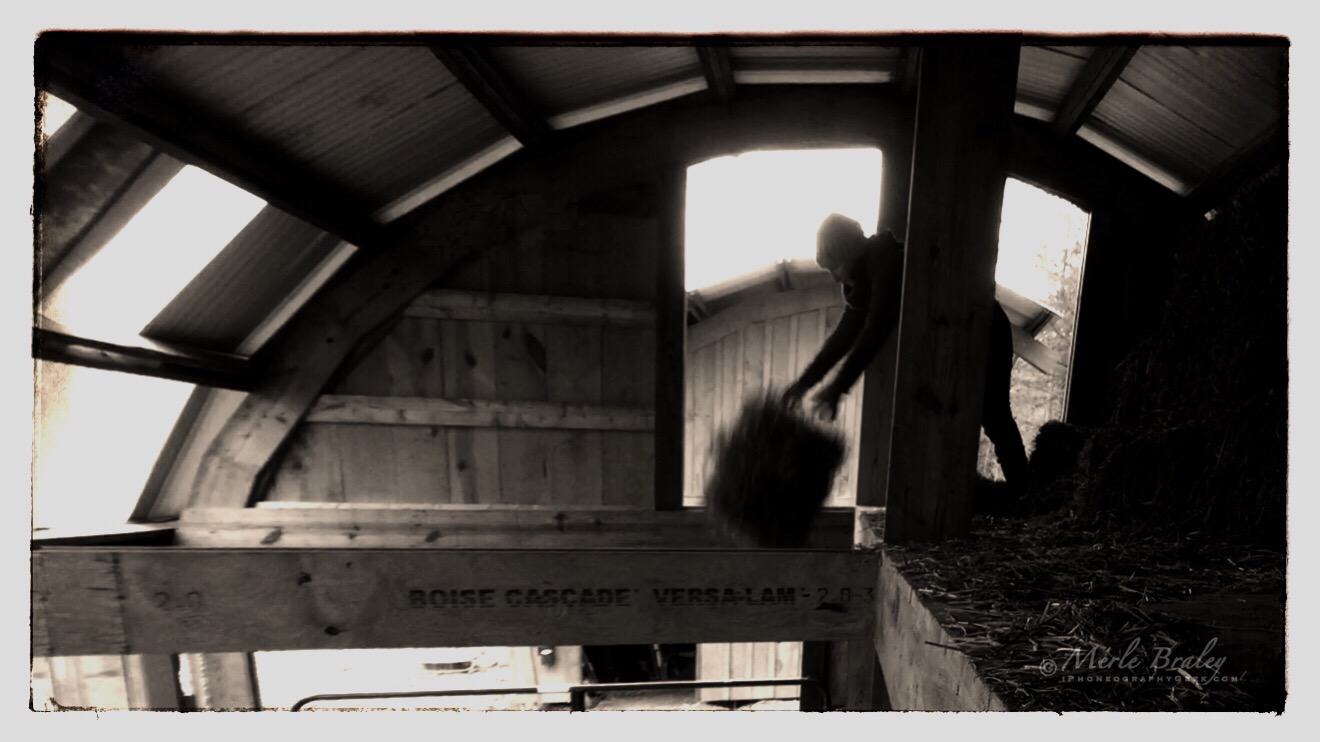 Lenore tossing a bale of hay down for the sheep.
All Images and Videos © Merle Braley